Red Rock Flight School's lead instructor has been teaching aspiring pilots since 1990. Our one-on-one lessons and airline quality training will get you flying in no time.
Safe
Safety is our first priority. Our aircraft meet and exceed all FAA requirements and lessons are conducted with a safety-first mantra.
Personal
All lessons are one on one (student:teacher). Scheduling is flexible, Open 7 days a week, and at the frequency that the student requests.
Professional
All lessons are conducted using a detailed lesson plan and curriculum that meets and exceeds FAA training standards.
Intro Flights
Learn from experienced instructors & get answers to questions.
Introductory Flight
Experience what it's like to be a pilot with you at the controls.
Co-Pilot Flight
Get in the cockpit and fly one-on-one with an experienced instructor.
Training
Get your license, add a rating, or brush up on flying skills.
Private Pilot's License
Gain your wings by obtaining your Private Pilot's License with focused one-on-one instruction at Red Rock Flight School.
Instrument Rating
Learn how to operate a plane by using only the instrumentation of the aircraft.
Commercial Pilot License
Further your career and get your Commercial Pilot License with Red Rock Flight School.
Multi-Engine Rating
Learn new skills to help you operate bigger and faster aircraft.
Flight Simulator
FAA approved as a training device for private license, instrument rating and instrument currency requirements.
Instructor Certification
Become a Certified Flight Instructor, Certified Flight Instructor Instrument, or Multi Engine Instructor.
Just For Fun
Want to take a flight just for fun?
Romantic Instruction Flight for Two
Take a romantic flight over the city lights for you and that special someone with you at the controls.
Scenic Sedona Instruction Flight
Experience scenic Sedona from a bird's eye view while learning flying basics.


Red Rock has officially moved!
Red Rock has now merged with Classic Air Aviation and we are now located at 4805 E. Falcon Dr.
We are happy to welcome Classic Air students and staff alike into the Red Rock family, and look forward to all the opportunities ahead for all of us!
We have added 3 of the Classic Air Cessna 172's to our expanding fleet and that means we will be offering a Cessna program along with our Piper program! We are excited to grow as we continue to give our students the best training options possible.
The plan is for all current Red Rock students to remain in the Piper program through the rating they are currently working on (Private, Instrument, etc…), and the Classic Air students in the Cessna's. New students may be able to choose which plane they want to start out in, and if a student wants to switch between planes after finishing a rating, they will be able to do so in order to get more aircraft experience!
For more info about new Red Rock staff and Aircraft, visit the About Us page.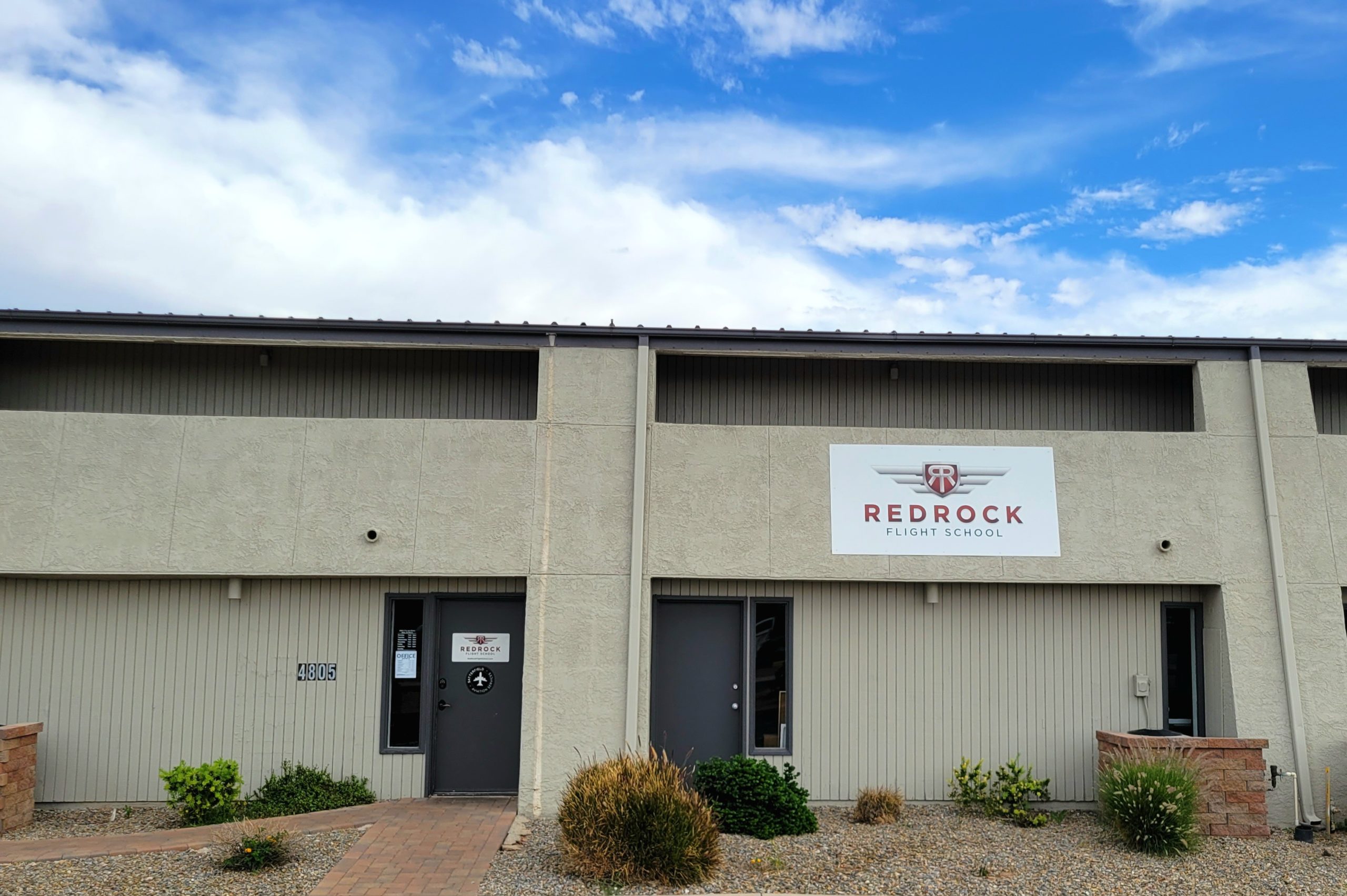 Red Rock is proud to be partnering with Copperstate Fly-In by donating to their new flight training opportunity! Rather than making you write an essay or submit an application of your whole life story for a chance to learn to fly, Copperstate Fly-In has decided to host a Photo Contest, and Red Rock has donated the 1 place prize.
Congratulations to Alex Pfleger, BASIS Scottsdale sophomore, for winning first prize in the Copperstate Fly-in Photo Contest! The contest, sponsored by Copperstate Fly-in with support from Red Rock Flight School in Mesa, Arizona, offered a top prize of 40 hours aircraft rental.
Alex plans to use his prize to begin working toward his private pilot airplane license. Alex captured his winning image, "Oshkosh Dawn Patrol," at EAA AirVenture in Oshkosh, Wisconsin, in July 2022.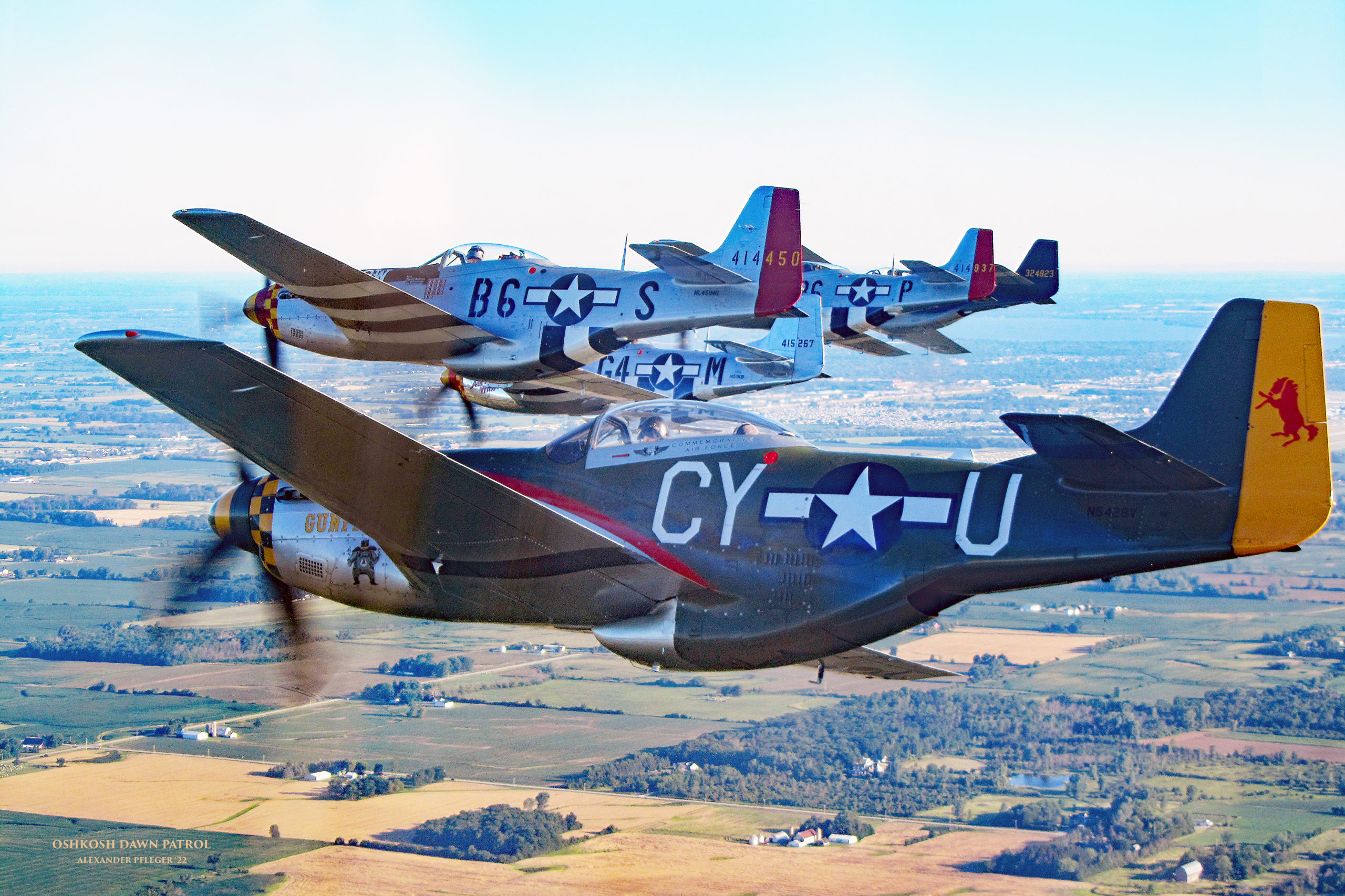 He took the photo while flying in the backseat of a family friend's P-51 Mustang that was piloted by his dad. The plane, known as Nervous Energy V, was one of six Mustangs flying in close formation on a beautiful summer morning..
The contest considered not only the quality of the photo, but the number of views, shares and votes received from the public. Alex is very grateful for the support he received from friends and family and is excited to begin training at Red Rock Flight School.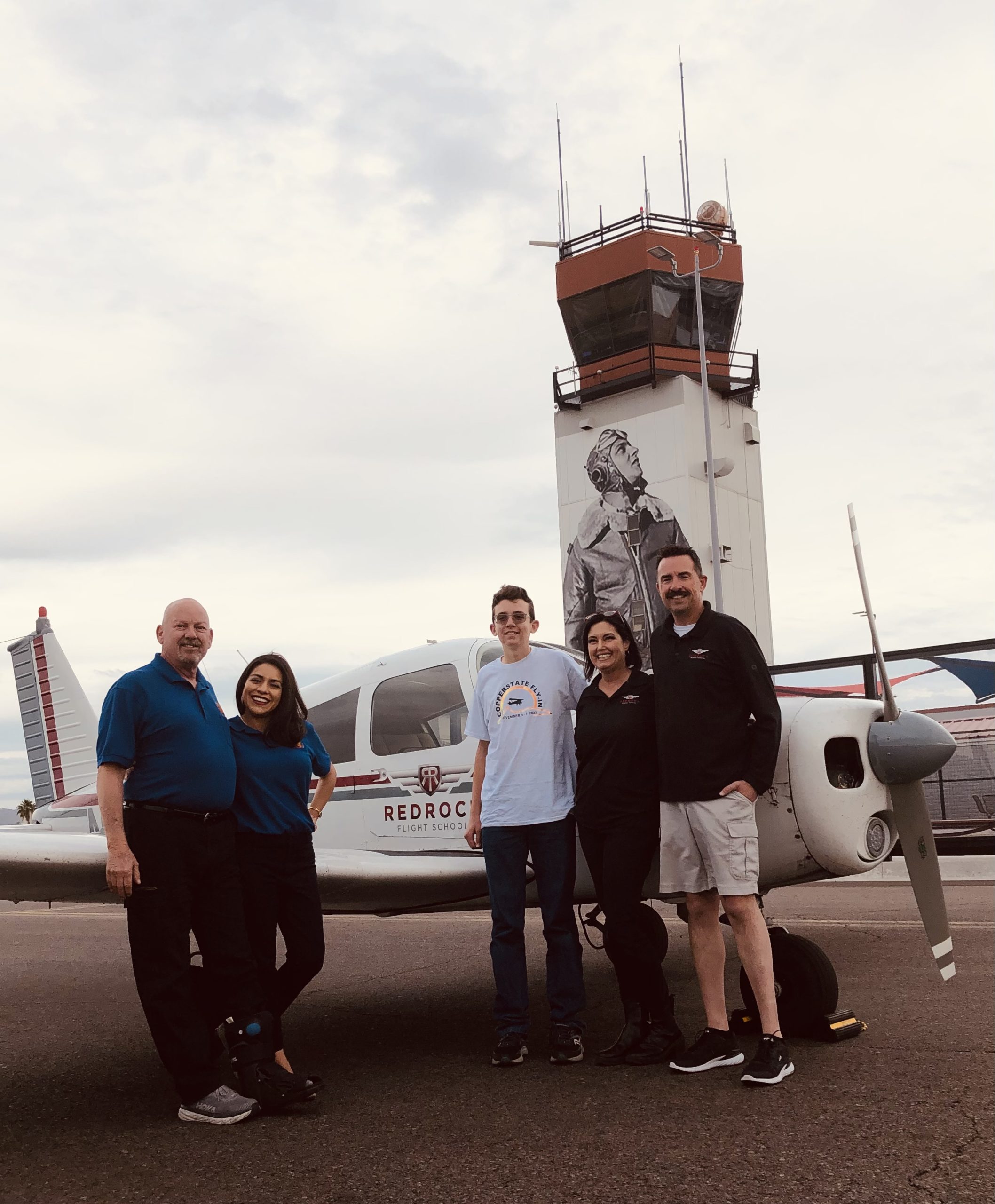 Date of the Fly-In: Nov 3rd-5th, 2023
For more information on Copperstate Fly-In, please visit their website:
Learn more about our introductory flights