Learn about Red Rock Flight School and meet the owner and lead instructor, Jim Samuelson.
teaching aspiring pilots for more than 30 years.
Red Rock flight school was created to instruct aspiring pilots to learn to fly in a safe, student-friendly way. Red Rock has brought airline quality training to general aviation along with a safety-first mentality. Using years of training experience and today's latest technology, Red Rock instructors are some of the best-trained teachers available.
Red Rock Flight Schools lead instructor has been teaching aspiring pilots since 1990. Our one-on-one lessons and airline quality training will get you flying in no time
Jim Samuelson
School: Spartan
From: Los Angeles, CA

Russ Sattfield
Maintenance
From: Mesa, AZ.
Mark Bauer
School: ATP
From: Flagstaff, AZ

Jordie Samuelson
School: Red Rock
From: Mesa, AZ

Collin Page
School: Red Rock
From: Payson, AZ

Josh Chesnut
School: ATP
From: Avondale, AZ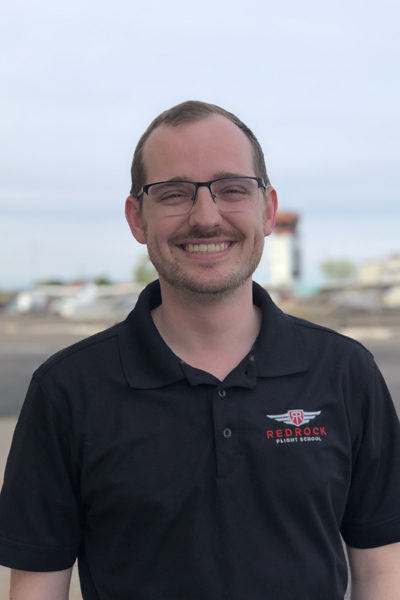 Logan Gunnel
School: Red Rock
From: Mesa, AZ

Ana Suazo
Office Staff
From: Mesa, AZ

Brent Curtis
School: Ascend Aviation
From: Saint Cloud, MN

Ahkeel Leach
School: CAE
From: Jamaica, California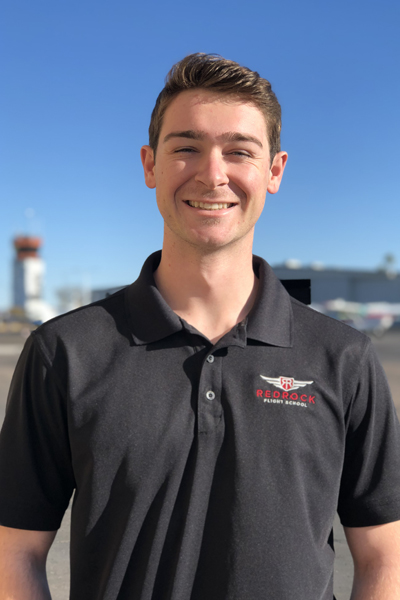 Ryan Walters
School: UND
From: Mesa, AZ

our aircraft
The Red Rock fleet receive 100 hour inspections and are maintained by an independant maintenance facility. Aircraft are IFR maintained and have modern GPS navigation equipment and ADSB transponders have been installed to meet FAA requirements.
PA-23-250 Piper Turbo Aztec
Our flight simulator re-creates aircraft flight so you can learn and practice in a safe environment. It includes replicating the equations that govern how aircraft fly, how they react to applications of flight controls, the effects of other aircraft systems, and how the aircraft reacts to external factors such as air density, turbulence, wind shear, cloud, precipitation, etc.